Four generations of design & craftsmanship
Furniture built for
comfort
durability
family
Perfect pieces
to fit your lifestyle
When we build a piece of furniture for you, you are inviting us to be part of your home in a small way – and we design durable furniture that's meant to leave a long-lasting effect.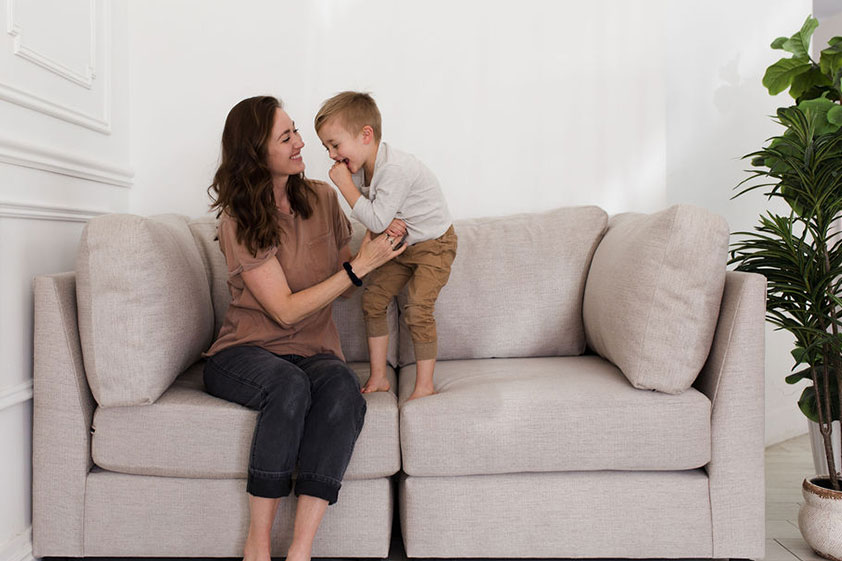 Performance Fabrics Built
For Every Lifestyle
No matter your home style or your room size, KUBE offers modular sofas that you can customize to fit your unique needs and style.
"Enormous thanks to Heidi and Cory! I had an amazing experience! I had a consultation and tour with Heidi. I let her know I had a unique custom sofa request for my back problems and limited living room space. She gave me multiple options and absolutely delivered on: quality, options, estimated delivery date and communication! I love my custom sofa. (I also paid half of what I anticipated!) Do yourself a favor and check them out!"
"We had a wonderful experience creating our custom couch! Heidi was easy to work with and helped us build the couch of our dreams! Production was also very quick which was a huge bonus. Thanks again for our beautiful couch!"
"Love my beautiful furniture. Kube has top notch service. They work with you so you can get exactly what you dream of. From my first description I felt heard. Heidi heard that I was hesitant about any furniture because of my kids, she found me just the right fabric at just the right cost to accommodate and keep my furniture lasting and beautiful! I paid a small amount for all that I got! I am in love with my new custom furniture!!!"
"Absolutely love our couch we bought! We had it in less than two weeks from when we placed the order too! Turned out fantastic! Don't waste your time looking around for what you want! Kube can custom build exact what you want for less than what RC Willeys charges! You won't be disappointed!"
"They made the most comfortable couch I have ever owned. The materials they used are, by far, the highest quality around. Nothing at the big stores compares. And Heidi was so kind to me. Thanks guys!"
Made to last through all of life's surprises
Created from the experience of 4 generations of craftsmen, each of our sofas is designed, framed, and upholstered locally in Salt Lake City, Utah.
KUBE is made for the comfort, elegance, and durability you need for your family's lifestyle.
Locally-made | Built-to-order